SPAIN: ANDALUCIA
Trails of the Alhambra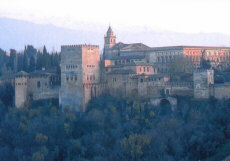 Day 1 Cordoba: We spend our first night in Cordoba, an exotic Moorish city tucked in the foothills of Andalucia. The Hotel Hisperia Cordoba, where we stay, overlooks the Guadalquir River and the Golden City of Cordoba. BTC trippers can spend their first afternoon wandering Cordoba's cobblestone streets, ancient markets, and historic Christian, Muslim, and Jewish quarters. For those trying Cordoba's culinary delights, leave room for our authentic Spanish dinner. (basic route: 17 miles easy, extended route: 30 miles moderate)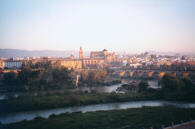 Day 2 Zuheros: Day Two we ride into the countryside south of Cordoba -- a region of white-washed villages and ancient castles. A Cordoban local joins us for the day as a guide through the history and culture of this area. We arrive in Zuheros and stay at Hotel Zuhrya for the evening.
(basic route: 23 miles easy, extended route: 35 miles moderate)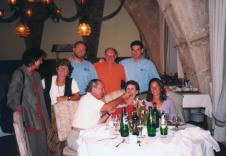 Day 3 Ubeda: We transfer by van to scenic Ubeda, where we spend the night at a 16th-century palace in the center of the Plaza de Vazquez de Molino. On our afternoon ride we see the village Cazorla, nestled in the mountains by the Parque Natural. Its white-washed buildings are home to one of Andalucia's century-old artist colonies. (basic route: 27 miles moderate, extended route: 45 miles moderate)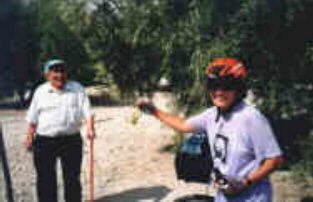 Days 4 Jaen: In the morning, we tour Baeza, the first Moorish town in Andalucia to be reconquered by Castile. We then transfer to the Parador de Jaen, situated next to the 13th-century Moorish fort Castillo de Santa Catalina. The parador has impressive panoramic views of the Guadalquir River Valley, which reveal Jaen's strategic importance during the battles between the Moors and the Christians. Our ride continues through rolling olive groves to Priego de Cordoba. (basic route: 21 miles moderate/challenging, extended route: 43 miles challenging)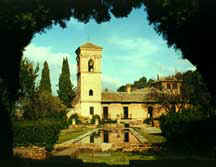 Grenada, inside the walls of the Alhambra
Days 5 and 6 Granada: - We transfer directly to Granada and the Alhambra Palace Hotel. A majestic city, Granada is home to the most visited Spanish attraction, the fortress La Alhambra. The American diplomat and author, Washington Irving, described the Alhambra as "something out of the Arabian Nights." In addition to our personally guided tour of the Alhambra, we visit the Royal Chapel, the Albicyn, which is the center of old Granada; and the balcony of Saint Nicolas, which affords extraordinary views of the Alhambra and its surrounding mountains.
Day 6: We conclude our trip with a hike through the Sierra Nevada, Europe's second highest mountain range. (4 hour hike, easy/moderate terrain)
For an Extended Stay in Andalucia try Costa del Sol, Spain's Mediterranean beaches, and Seville, Andalucia's capital. Both are wonderful and easy complements to our cycling adventure.

American Express, Diners Club, Visa, and MasterCard accepted

REQUEST A BROCHURE