BTC custom trips are designed and staffed by world-class professionals,
who have worked at the highest level
of the cycling industry.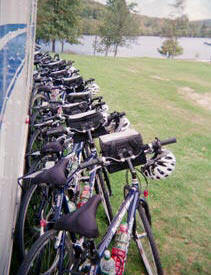 Our staff has provided technical support for cycling champions competing in the Tour de France, Olympics, and other international races.
Bicycle Tour Company Trips
are getaway adventures designed and guided by cycling professionals. Van supported routes are available for all ability levels, with no pressure to ride fast or to bike on difficult terrain. We do everything but pedal your bike.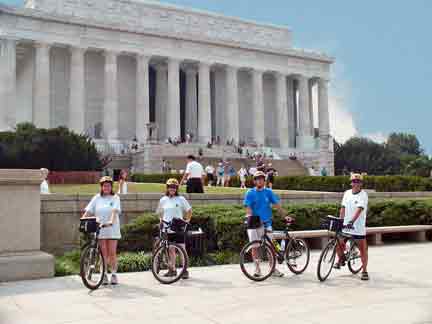 Lincoln Memorial - Washington, DC
Please watch our videos on Connecticut Discoveries and Washington, DC.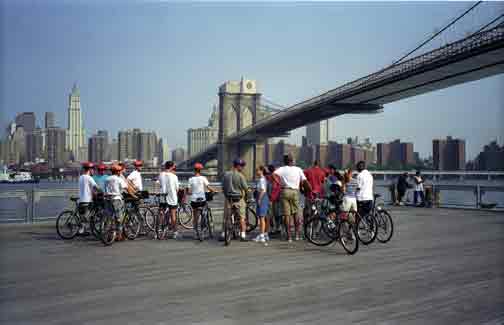 The Brooklyn Bridge - New York, NY

BTC Tours are available as all day,
morning, afternoon, and after work
activities

.
Excellence and quality mean everything to us. BTC's world-class staff delivers fun cycling excursions for all ability levels, and specializes in corporate recreation activities and group tours. Please call 1-888-711-KENT for more information on how BTC might able to design a custom trip for the specific requirements for your group.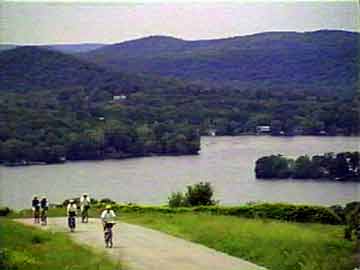 Lake Waramaug - Kent, Connecticut
With over twenty years experience
in the cycling industry, planning and leading tours, our world-class staff
can help you design your own trip.
We also offer self-guided tours, "cycling through history" outings, and bicycle maintenance/van support for charity rides. We are willing to go to other states and create new routes.
Our custom group cycling outings are geared for:

Corporations - Conferences, Recruiting, and Team Building

Law Firms & Summer Associate Programs

Schools - Orientation Programs, Reunions, and Alumni Activities

Parks & Recreation Programs - Camps

Families, Couples, and Individuals

Birthday Parties and Wedding Weekends

Training Camps* - Racers and Triathletes

* BTC Staff has provided technical support for professional cyclists at the Tour de France, Tour of Spain, and many races that are part of the World Cup Circuit.

Getting ready for our morning ride in Andalucia, Spain

I met the most genuine and inspiring people I have ever known. It was one of the best weeks of my life. Sal's passion for biking and travel makes him take the extra steps that set the Bicycle Tour Company apart. The trip was spectacular from start to finish."

Natasha Saypol - Denver, Colorado.
The Bicycle Tour Company

9 Bridge Street
PO. Box 381
Kent, CT 06757

Tel - 888-711-KENT
Fax - 860-927-1976
E-mail - info@BicycleTourCompany.com

American Express, Diners Club, Visa, and MasterCard accepted

Contact Us